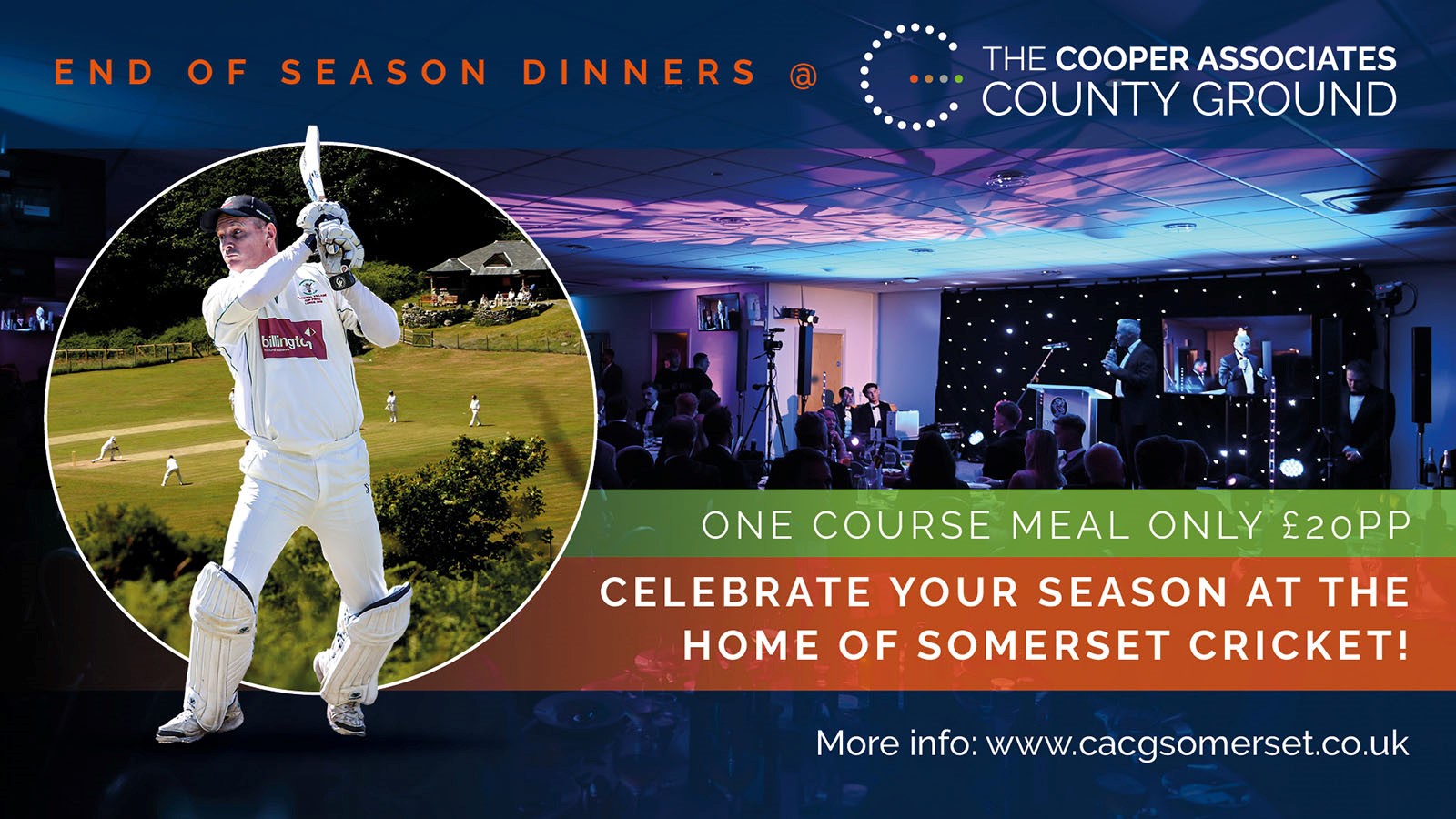 Celebrate at your end of season dinner with us!
The home of Somerset County Cricket Club is the perfect venue for your club's end of season dinner.
Overlooking the pitch that has witnessed so many iconic and memorable moments and has acted as a stage on which the greatest names in history of the sport have performed, you too can celebrate your achievements at a truly legendary venue.
The Cooper Associates County Ground is the most beautiful and iconic sports ground in the region, so why not make the most of this opportunity and celebrate your success at the ground where the likes of Botham, Richards, Garner and Trescothick have all excelled?
Celebrate your season at the home of Somerset Cricket!
Prices start from just £20 per person.
For more information email: