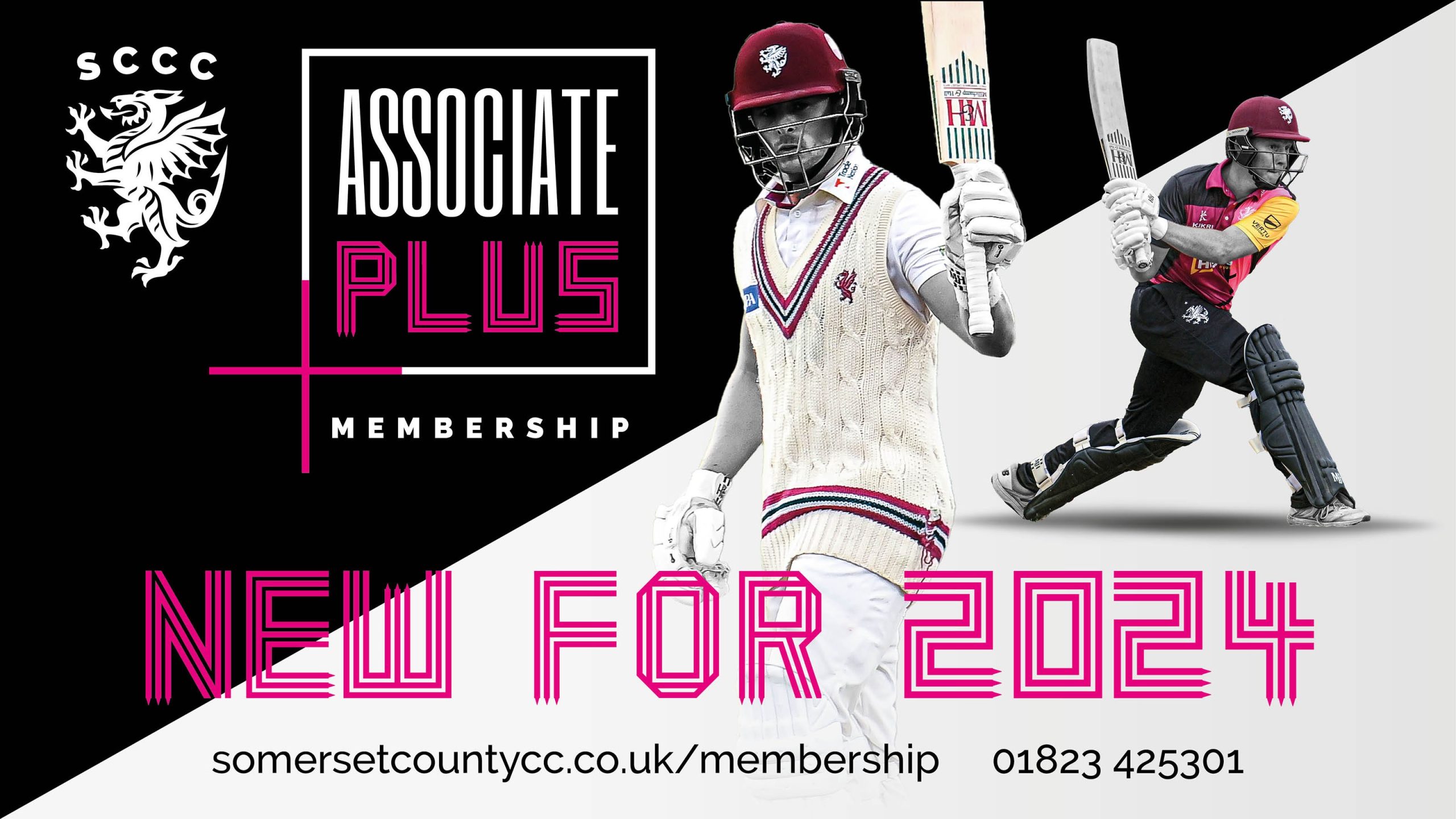 Brand New Membership for 2024: Introducing Associate Plus
Ahead of the 2024 season, we are delighted to be able to announce a new Membership category.
This limited edition package will provide you with everything that cricket fans could want: live action and Somerset CCC merchandise.
There are only 100 Associate Plus Memberships available and the package includes: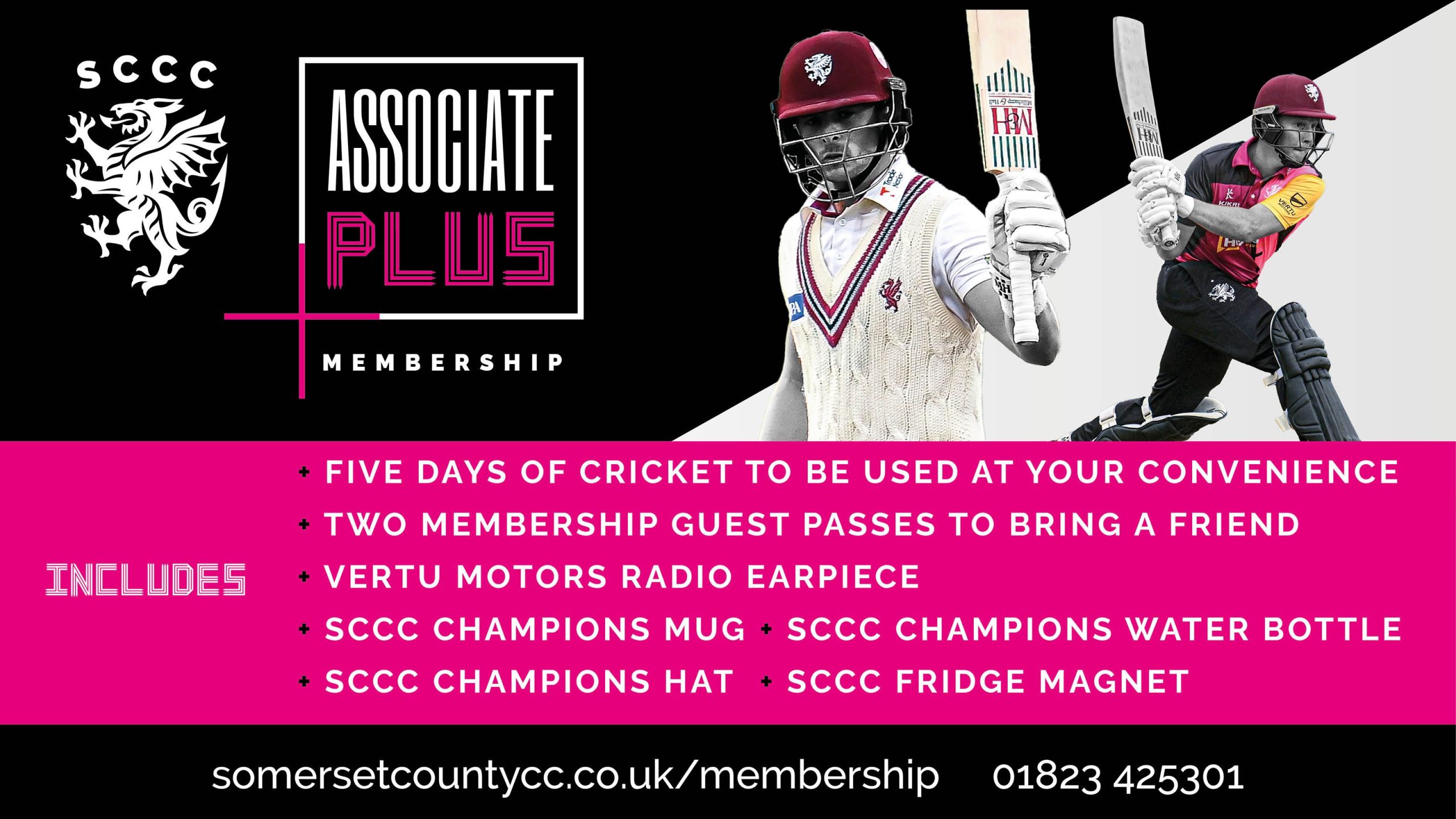 Your Associate Plus Membership comes in a Somerset CCC branded package and costs just £140.
If ordered before December 17th we can guarantee delivery in time for Christmas. This makes Associate Plus Membership the perfect gift for the cricket lover in your life!