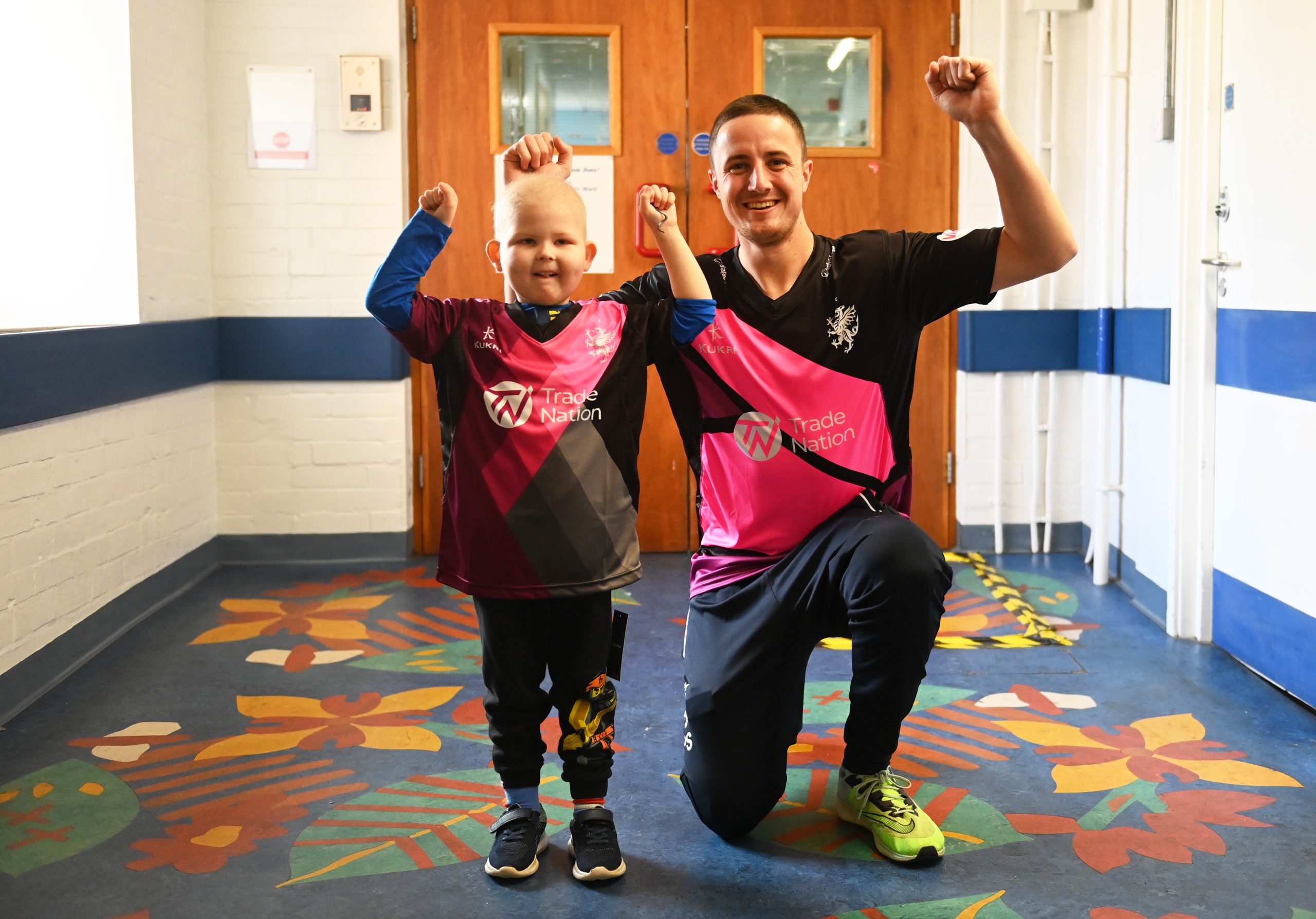 Bodhi to cheer Somerset on at Finals Day
Earlier this year Somerset County Cricket Club launched our 2023 Vitality Blast shirts with a special visit to the Children's Wards at Musgrove Park Hospital in Taunton.
During the event, several Somerset players presented a cheque for £1500, gave away some of the new shirts and played corridor cricket with the patients in the halls of the hospital.
On the day we met a very special young man.
Five-year-old Bodhi Atterton has T cell acute lymphoblastic leukaemia and is currently receiving treatment in both Taunton and Bristol.
We spoke to Bodhi's mum, Alice this week to catch up with his progress.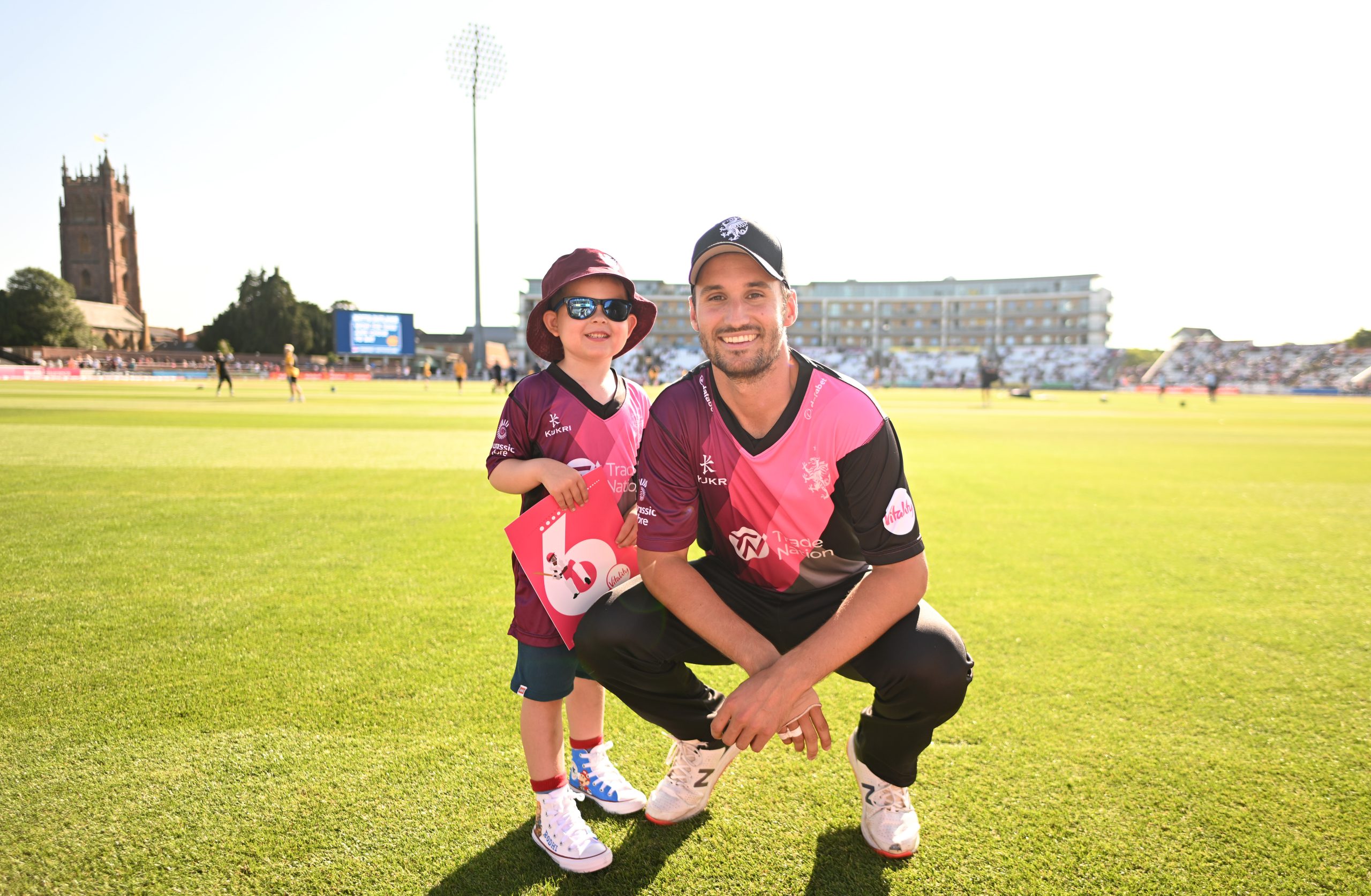 Did Bodhi enjoy meeting the players at the shirt launch?
"We are in and out of Musgrove a lot either having treatment for Bodhi or for his weekly blood tests, so we spend a lot of time on the wards there. We were told that the players were coming to visit by one of the play therapists, and when I told Bodhi he was so excited to meet everyone.
"The players were all incredible. He was a bit nervous and shy at first, but they made him feel so comfortable. He absolutely loved playing cricket in the hallway, and he still talks about that now. When we come to the cricket, he says things like: "I played against that one in the corridor!" or "I bowled the ball at that one!". It was a really memorable day for him.
"He wears the shirt a lot. We bumped into Tom Abell in the supermarket last week and he was still wearing it. He came out in a really bad rash recently and the shirt was the only top that he could wear because of the soft material. When we came to the quarter-final he was telling everyone on the terrace about his shirt and the difference between the batting and bowling shirts."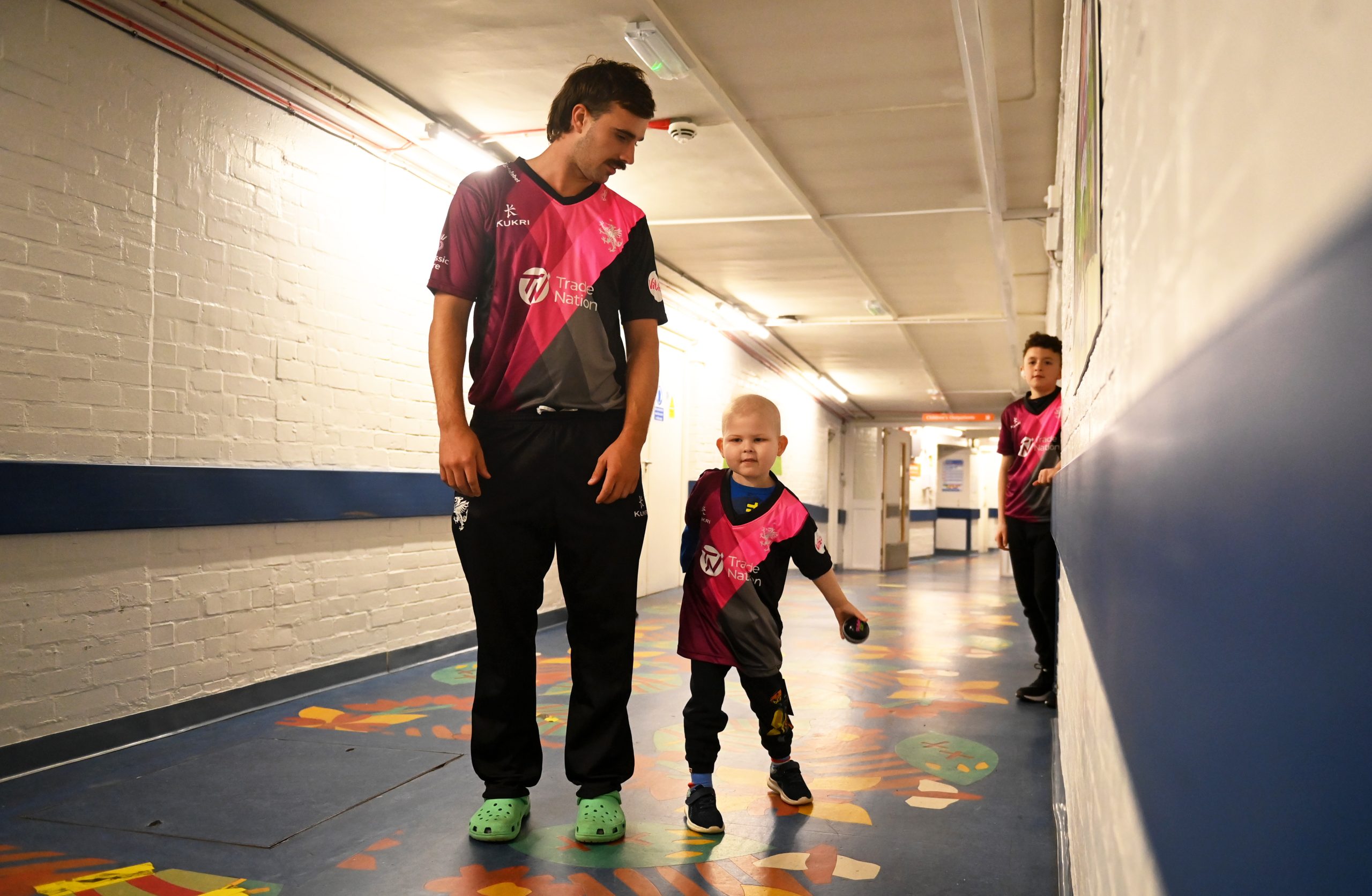 Some of the players, including Tom Kohler-Cadmore and Ben Green, have stayed in touch with the family, which has been a big boost, as Alice explained.
"Tom Kohler-Cadmore has been exceptional," she said. "He's gone above and beyond and has been so kind and caring. He's followed Bodhi's Instagram page and has popped likes on things which shows that he's taken a real interest. At the hospital, Ben Green gave Bodhi a plastic snake that he had hidden in his bat grip, and Bodhi has treasured it and takes it everywhere. When Ben was batting with Lewis Gregory the other night, he was on the terrace shouting: 'snake power! I'm sending you snake power!'."
Bodhi was invited to our Vitality Blast quarter-final last week as our special guest. During the evening, he accompanied the captains for the toss ahead of the match and watched the game with the players' families from the Thatchers Terrace before meeting the squad after the game.
"It was a brilliant experience," Alice said". "Firstly, it was something to look forward to because he knew that we would be doing something fun after being in hospital in Bristol that week. It gave him a real focus. The day itself was such a memorable experience and it's something that I know he will remember for ever. It was so exciting, and he felt so special. I think he felt like a celebrity, to be honest!"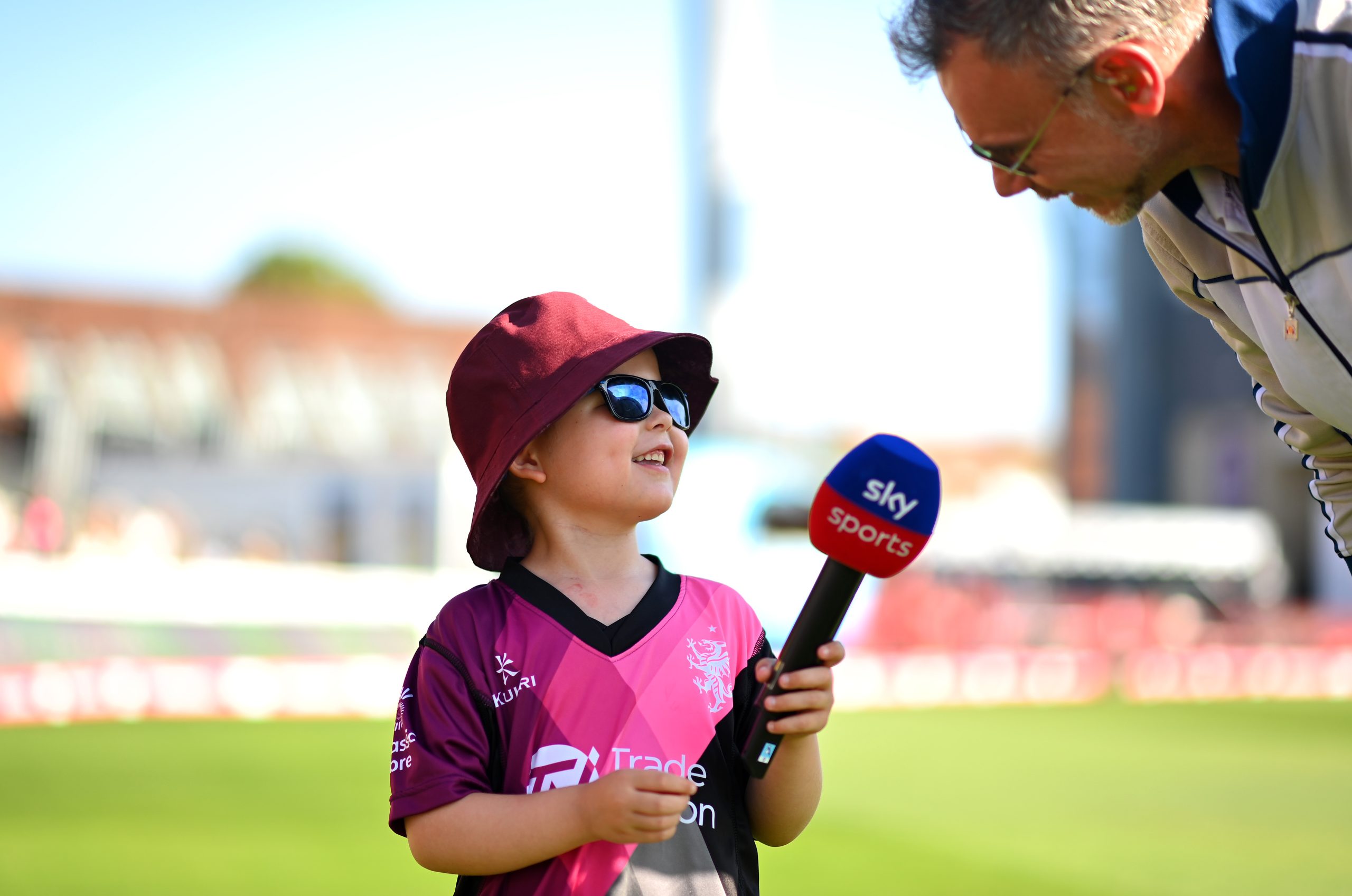 As an extra bonus, Bodhi was named as our fan of the match and awarded two complimentary tickets to Finals Day. It's a day that he's looking forward to, as Alice outlined.
"He's really excited about Finals Day. He was particularly excited when we qualified because if Somerset didn't qualify, he wanted to know what the point was in going. He can't wait and is already asking a million questions about it."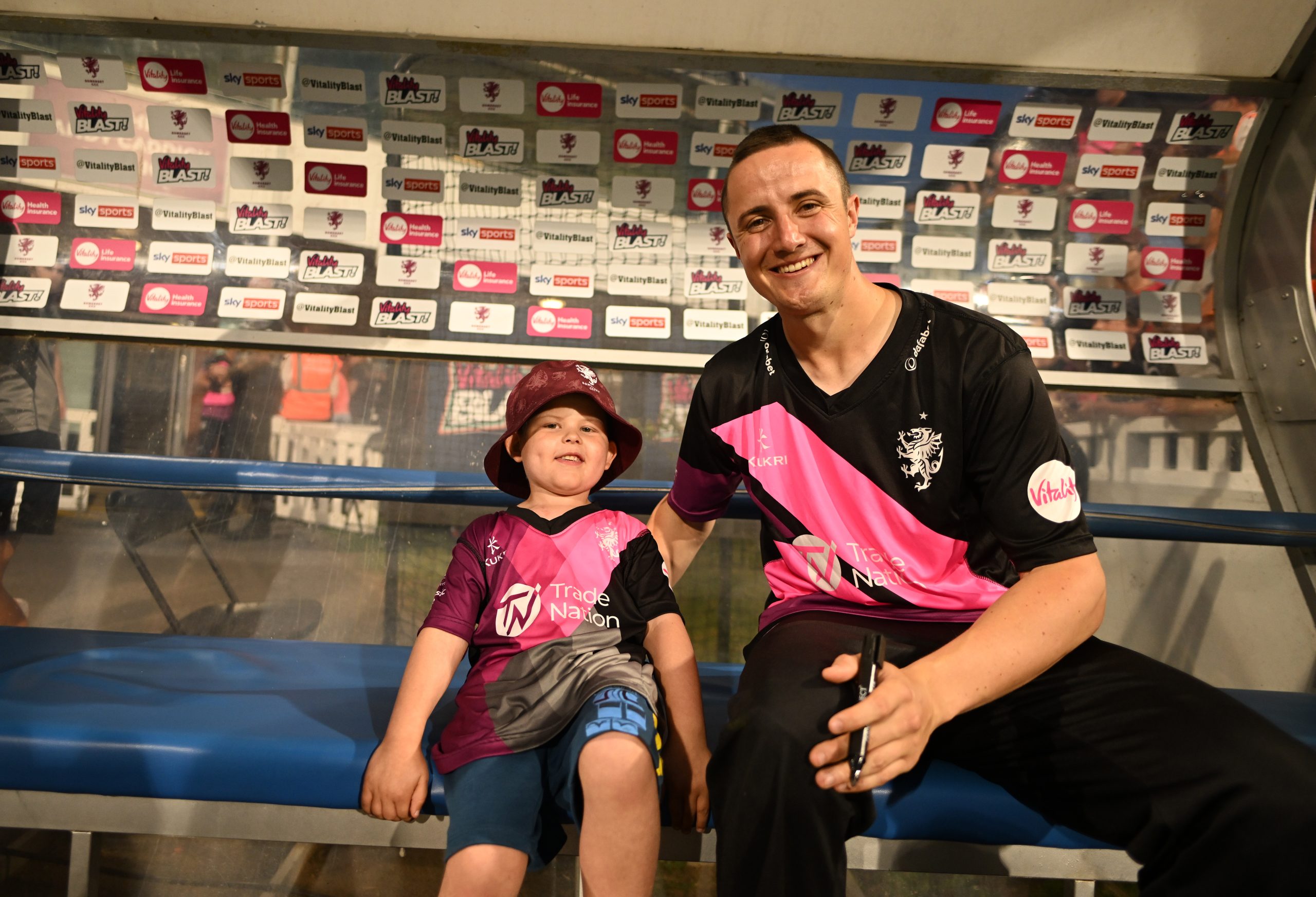 The Atterton family are looking to raise money to help ensure that children like Bodhi get the help and support that they need.
"When your child is diagnosed with cancer, you are linked to a charity called Young Lives Vs Cancer (previously known as CLIC Sargent) who allocate you a social worker who connects you with lots of different charities and offers support to you as a family. They've been absolutely incredible, so my husband and I are running the London Marathon to help raise money for them. We want to give something back so that other children can be afforded the same opportunities that we've had."
You can find out more information and donate below: