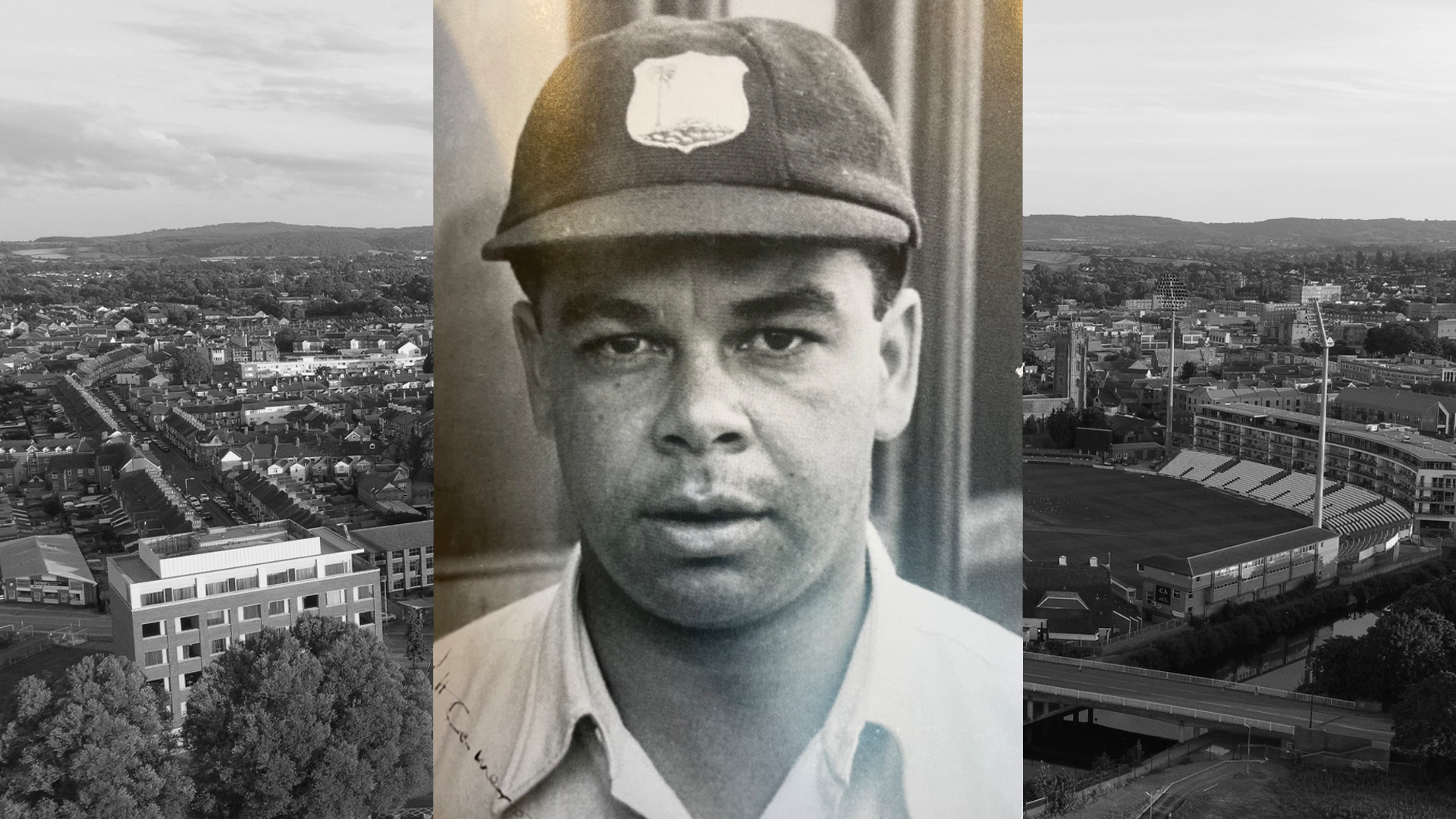 Black History Month: John Cameron – The Schoolboy who took all 10
The stage was set for John Cameron to have the world at his feet.
A schoolboy prodigy who took 10 wickets in an innings at Lord's as an 18-year-old, and claimed the scalp of Somerset legend Harold Gimblett with his second ball in Test cricket.
Unfortunately, it wasn't to be for the man who was the only West Indian to play County Championship cricket between the World Wars.
Born in Kingston, Jamaica on April 8th, 1914, events would transpire to see him sent to Taunton School for his education. The young man excelled at sport, representing the school's rugby team and making his debut for the cricketing First XI at the age of just 13.
He had mainly been trained and coached by his father, but under the tutelage of Taunton Schoolmaster A.G. Marshall, he discovered that he was able to produce finger-spun leg-breaks with minimum effort. The secret to his craft? "I could hear a little click in my fingers," he would later recall. He also became the master of a deceptive googly.
His performances for Taunton School saw him selected to play for The Rest against Lord's Schools at the Home of Cricket in 1932. It was this match that saw him dubbed 'The Boy Wonder' after he took 10 for 49 in Lord's Schools first innings as well as the only two wickets to fall in their second innings to finish with match figures of 12 for 72.
Later that month he made his First Class debut for Somerset against Warwickshire at Taunton. He claimed two for 88 from 23 overs in the visitors first innings as Somerset won by an innings and 63 runs. He also featured in Somerset's next match against Sussex but only bowled four overs. He wouldn't play for Somerset again for two years.
After finishing Taunton School, he was offered a place at St Catherines College, Cambridge where he played from 1934 until 1937, during that time he won Blues in three seasons and represented Somerset during the university holidays. He also played for the University football XI on regular occasions at outside right.
By the end of the 1937 season, his effectiveness with the ball had dwindled, and although his batting had improved enough for him to have been elevated up the order, his time within the County game was almost at an end as he left Somerset. Reflecting later in life, he discussed his bowling decline, which saw him revert to off-breaks, thusly: "I wasn't what they call a wrist-spinner. I did it all with my fingers. Now I'd lost all control with them. I think the trouble was that they got too fat."
In August 1938, John returned to Kingston with an Oxford & Cambridge XI to take on Jamaica in two First Class matches. He claimed five wickets in the opening match and scored 62 and 44. He returned to Jamaica to live with his wife, Kathleen and became a schoolteacher.
However, he would return to these shores in 1939 as the Vice-Captain of the touring West Indies. He claimed 31 wickets on the tour at an average of 21.41 with a best of six for 57. He also scored 438 runs at an average of 20.85 with a best of 106.
In the first Test at Lord's, which marked his international debut, he dismissed Gimblett in his first over and also accounted for Eddie Paynter and Wally Hammond as he claimed the first three wickets of the England innings. These would be the only Test wickets of his career. His final international appearance came in the second Test at Old Trafford, where he went wicketless. He missed the third Test after injuring his hand against Somerset.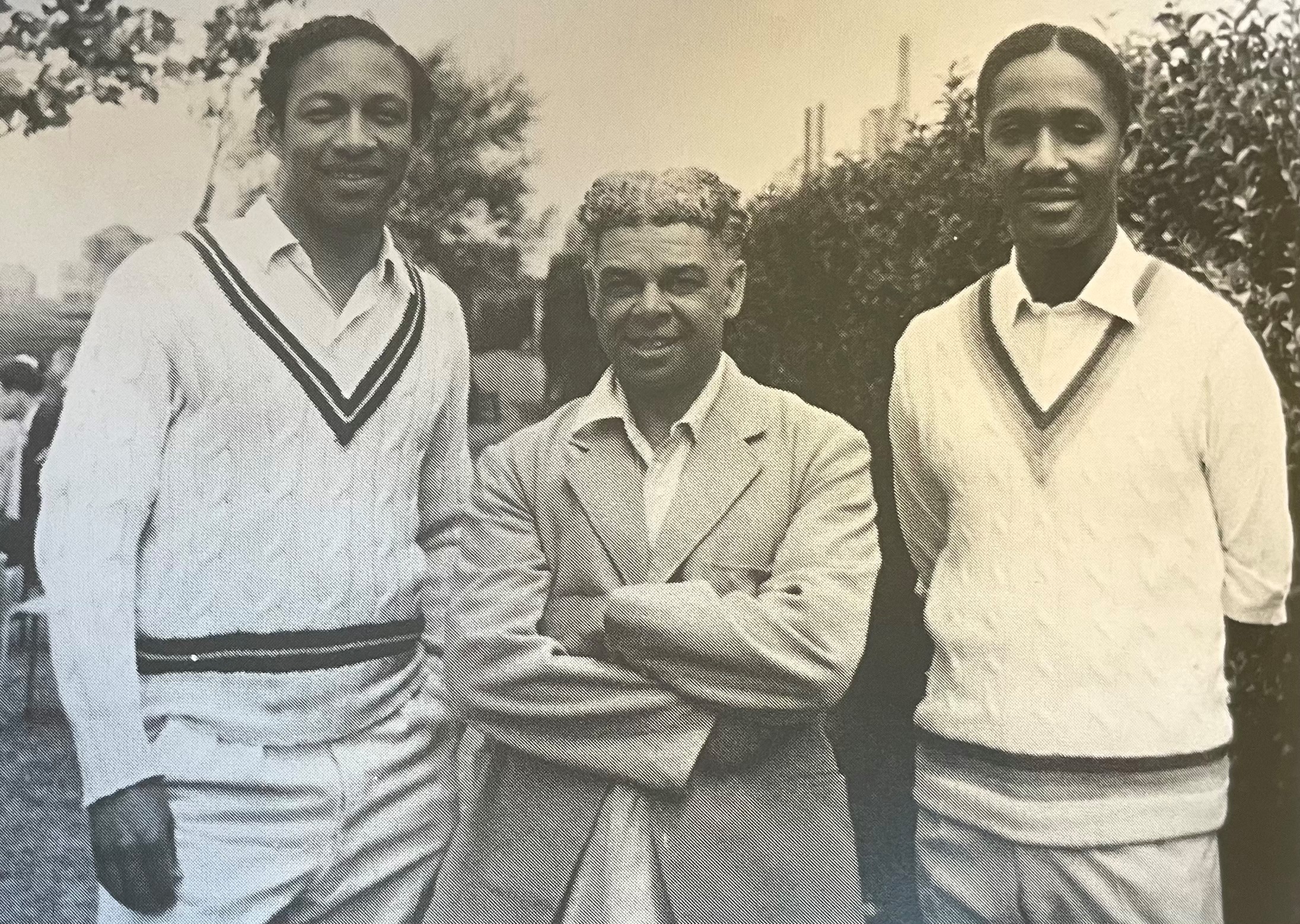 After the second World War, he returned to Somerset in 1946 after accepting a teaching position at Millfield. He played for Somerset on three further occasions in 1947, with his final appearance being at Clarence Park, Weston-super-Mare against Northamptonshire.
After leaving Millfield, he took a teaching role in Chigwell, Essex.
John Cameron passed away at the age of 85 in February 2000 in Chichester, Sussex.
He played 48 First Class matches for Somerset, claiming 45 wickets at an average of 43.66 with a best of six for 143. He scored 1373 runs with three centuries and a best of 113
His best season for Somerset came in 1935 when he took 60 First Class wickets at an average of 26.26.
In his career John played in 105 First Class matches, taking 184 wickets and scoring over 2700 runs.
Despite not being able to fulfil his early promise, John Cameron will always be 'the schoolboy who took all 10.'