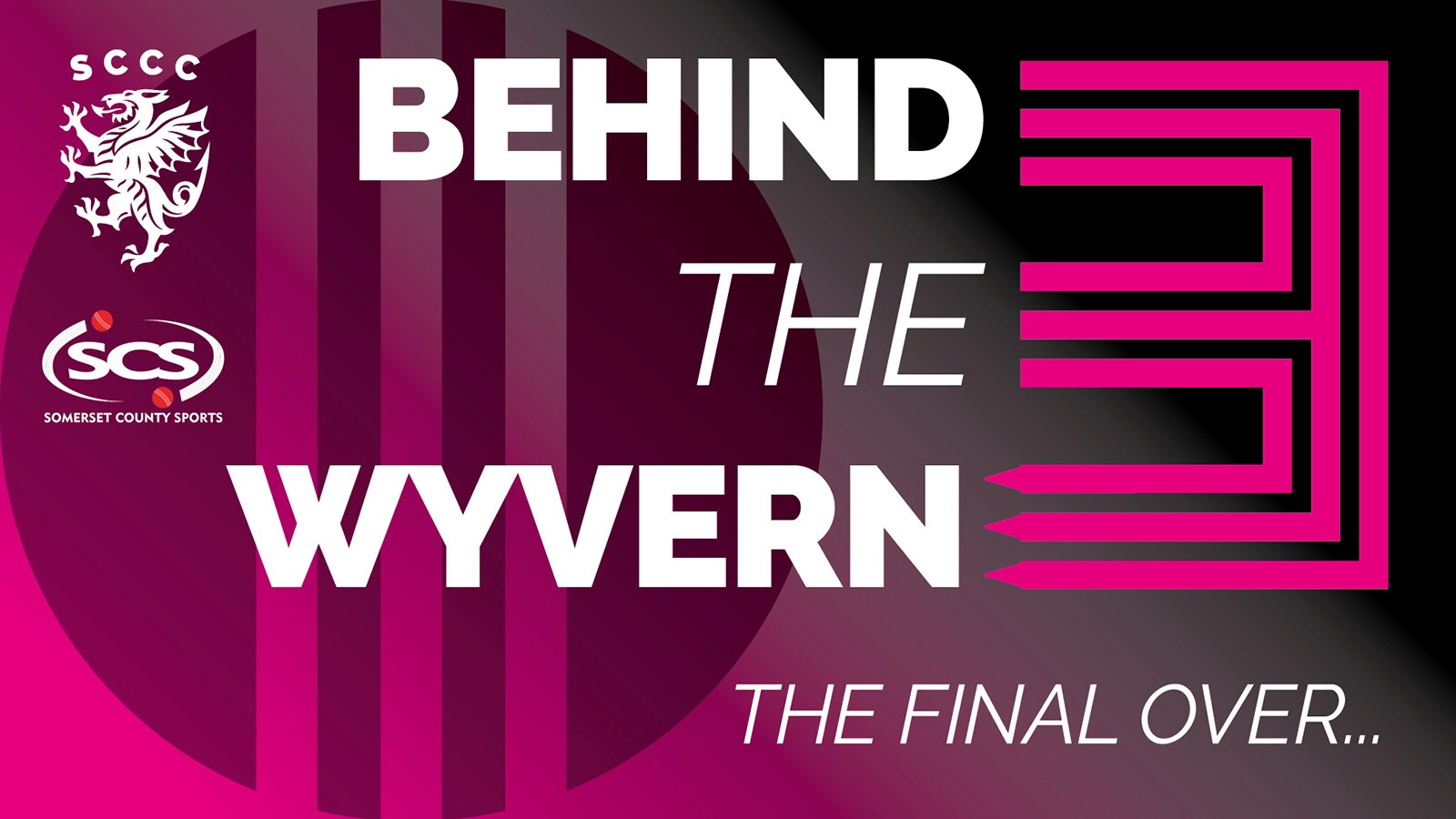 Behind the Wyvern – Series Three: The Final Over
Behind the Wyvern is back!
The access-all-areas, behind the scenes documentary series, which gives Somerset supporters a unique insight into life as a professional cricketer during the Vitality Blast, will return in 2023.
The new series, which will once again be filmed exclusively by the players, will drop throughout the Blast, but the Club have announced that this will be the final season.
The famous quote: "all good things must come to an end" is attributed to Geoffrey Chaucer, the father of English literature, whilst 80s Liverpool-based rockers Echo & The Bunnymen sang that: "nothing lasts forever". Who are we to argue with such visionaries?
Everyone knows that the greatest work within cinema is a trilogy. The Godfather, Star Wars, Indiana Jones, Back to the Future, The Lord of the Rings, The Dark Knight, and now Behind the Wyvern!
The series has been a huge success since its introduction in 2021 and was one of the key factors in Somerset CCC being named as The YouTube Channel of the Year at the prestigious Broadcast Sports Awards that year.
The ratings have been consistently strong, and the highly anticipated return of the critically acclaimed series is just around the corner.
SCCC Commercial Director, Caroline Herbert is looking forward to the finale. "We would like to take this opportunity to thank Somerset County Sports for backing this project and for helping us to bring the idea to life.
"Tremendous thanks of course also must go to the players and coaches for allowing us to see what really goes on behind the scenes on a busy matchday. The access that we have been granted has made for truly compelling viewing and a rollercoaster of emotions.
"In both series one and two, the Club made it to Finals Day, so hopefully we can complete the story arc by lifting the trophy this year and giving Behind the Wyvern the send off that we all want to see."
James Brice, Managing Director of Somerset County Sports, added: "Behind the Wyvern is something that we are incredibly proud to be associated with. To be able to let Somerset Members and supporters share in the highs and lows of the dressing room during the Vitality Blast is very special.
"Hopefully, the series can end with a bang!"
Each new episode will premiere on the Somerset CCC YouTube Channel, so hit that free subscribe button now to see it first!