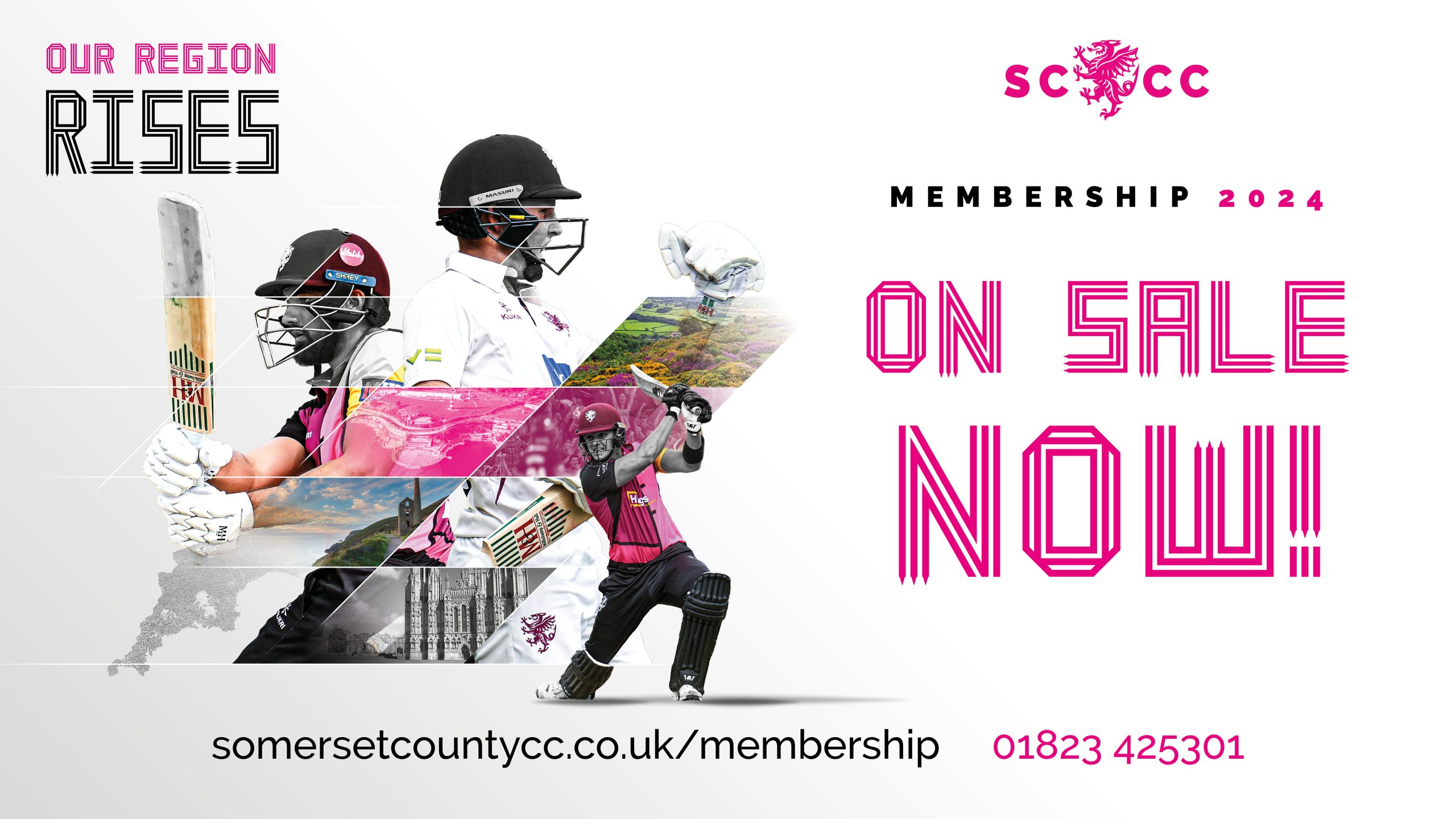 2024 Membership: Important Direct Debit Information
Membership of Somerset County Cricket Club for the 2024 season is now on sale.
We know that the cost of living is still taking its toll, so we want to do what we can to help you spread the cost of your Membership with a number of easy to pay options.
You can spread the cost over six, three or one payment before the start of the 2024 season, simply go online and choose the Direct Debit payment option upon purchase.
The deadline for signing up to the six-monthly payment scheme is Friday October 13th!
If you sign up to pay by Direct Debit before the end of October, you will receive an additional County Championship guest pass.

OUR REGION RISES 
ONE REGION UNITED AND GALVANISED BY SUCCESS
ONE REGION BUILT UPON THE FOUNDATION OF ITS GLORIOUS HISTORY
ONE CLUB AS THE FOCAL POINT FOR SIX MILLION VOICES
JOIN US AS OUR REGION RISES FOR THE 2024 CAMPAIGN!
Existing Members, in order to purchase at the special early-bird renewal price, simply head to your online account and click "Advantages". If T20 cricket is included in your 2023 Membership, the allocated seat has been held in this section of the website (Until seat renewal deadline of December 4th).