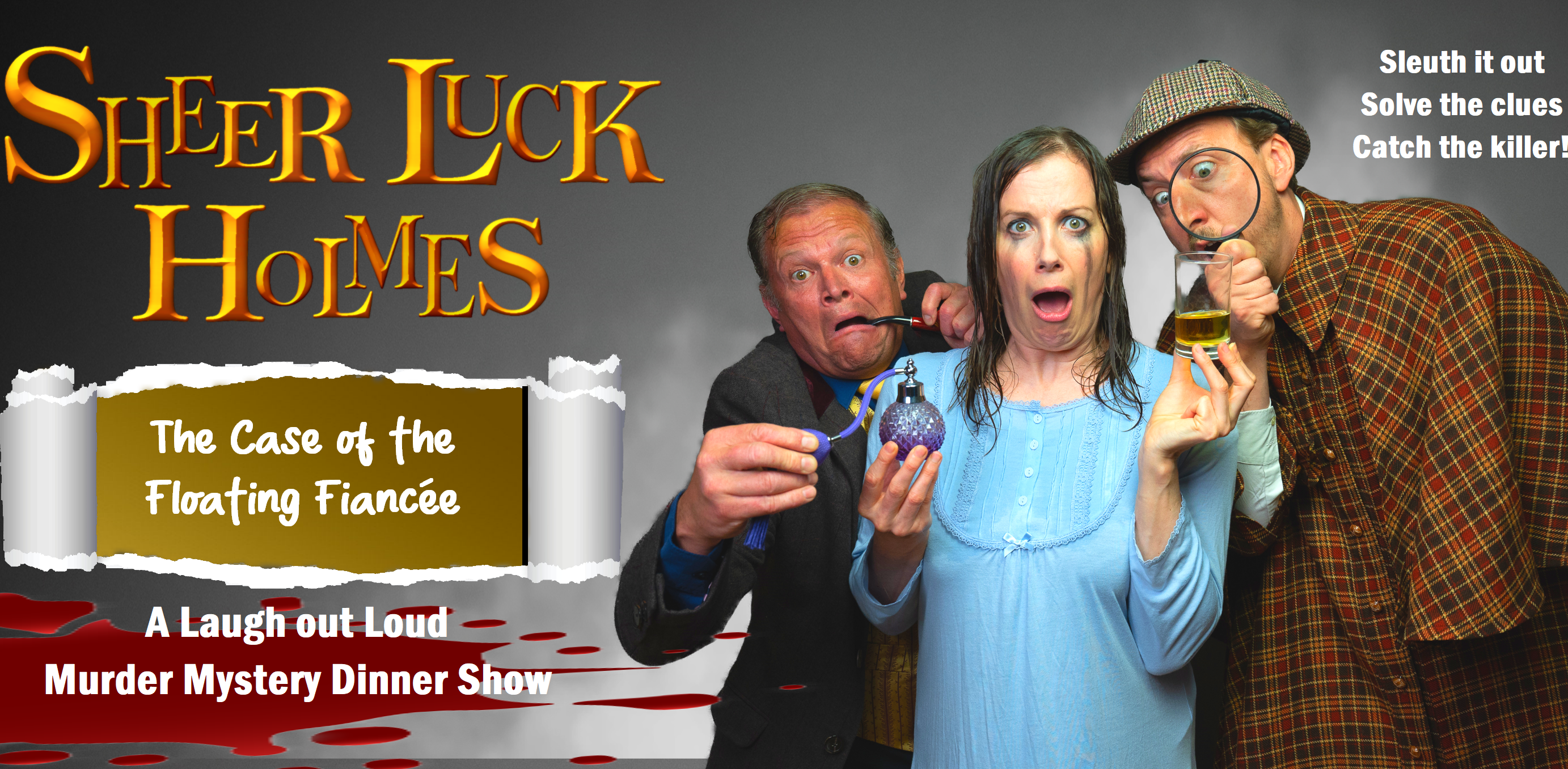 Murder Mystery Dinner Show
Sheer Luck Holmes and the Case of the Floating Fiancée
Join us on March 8th, 2024, for a laugh out loud Murder Mystery Dinner Show.
Get ready for an excellent three-course dinner plus an exhilarating night of mystery and mayhem as you join Holmes, Watson and Mrs Hudson as they re-enact their latest mind-boggling case.
With hilarious characters, deadly twists, dastardly turns, and a three-course meal that's simply to DIE for!
Tickets cost just £60 so, dust off your magnifying glasses and prepare to super sleuth your way through a fully interactive murder mystery evening.
Will you use your powers of deduction and discover who dunnit?, or will it be down to Sheer Luck?
Doors open at 7pm.
This hilarious night out is brought to you by the team behind the wildly popular 'Faulty Towers Dining Experience'