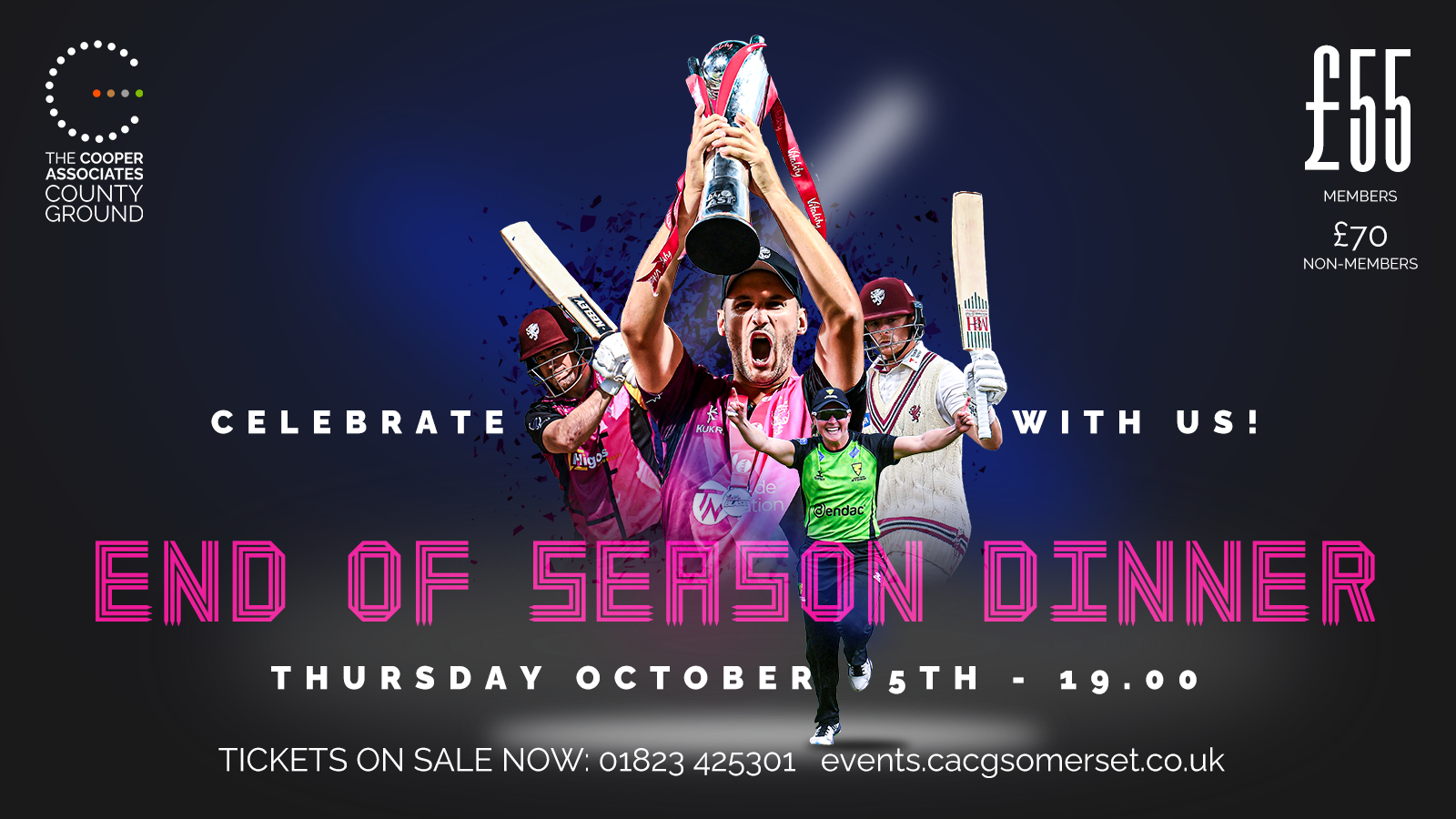 Join us at the End of Season Dinner!
2023 has been another memorable year for Somerset County Cricket Club and we want you to join us as we look back on a dramatic season and re-live the glory of Vitality Blast Finals Day!
Our annual End of Season Dinner will be held in the Colin Atkinson Pavilion from 7pm on Thursday October 5th.
The evening will include an arrival drink, three-course dinner, as well as interviews with players and coaches plus the all important 2023 end of season awards.
There will even be live music after the awards so you can dance the night away!
As well as looking back on Somerset's 2023 summer, we are delighted to be hosting and presenting awards to Somerset Women and Western Storm at this not-to-be-missed event.
Tickets are available now at a cost of £55 for Members and £70 for non Members.
Members can access their tickets by visiting the Members Portal and logging in. You will find the event in VIEW PRODUCTS.
Celebrate with us at the Cooper Associates County Ground on Thursday October 5th!
Dress code = Black Tie