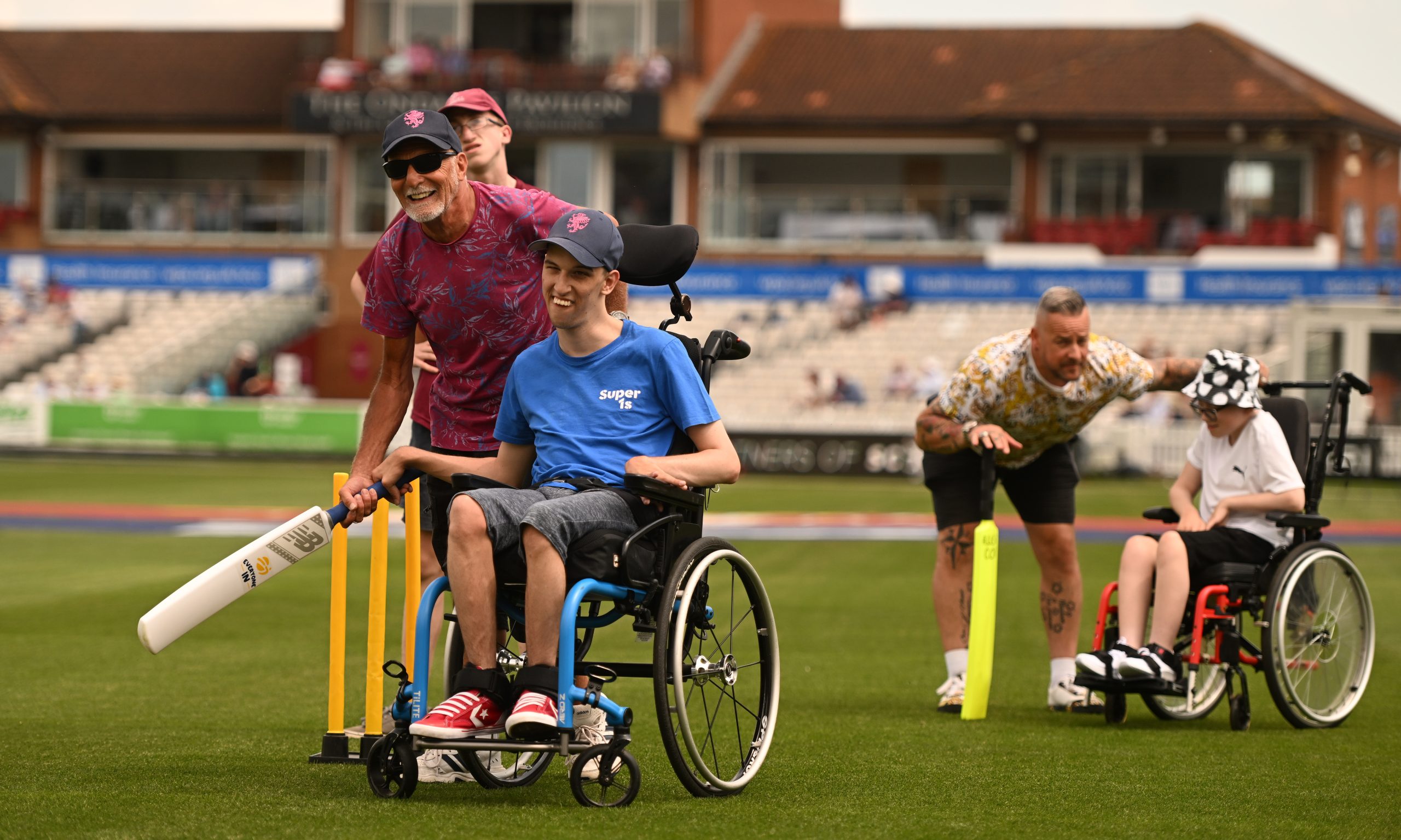 Annual Community Match
Somerset County Cricket Club and Somerset Cricket Foundation hosted our Annual Community Match at our recent LV= Insurance County Championship fixture against Nottinghamshire at the Cooper Associates County Ground.
During the interval on the first three days of this fixture there were demonstrations on the outfield from Super 1s cricketers, Somerset Disabled CC, Somerset's Visually Impaired team, Somerset's walking cricketers, the Community Disability Project and street cricketers. The players were joined each day by a member of SCCC's First Team coaching staff.
Day One
SUPER 1s
Super 1s is a Lord's Taverners community programme that gives young people with a disability the chance to play regular competitive cricket while improving confidence and independence. Somerset Cricket Foundation run a number of disability cricket sessions across the county, where young people can receive coaching, get the chance to compete against their peers and enjoy the benefits of playing sport. Hubs can be found in: Bath, Bristol, Bridgwater, Street, Taunton, Weston-Super-Mare and Yeovil.  All sessions run weekly and are free to attend.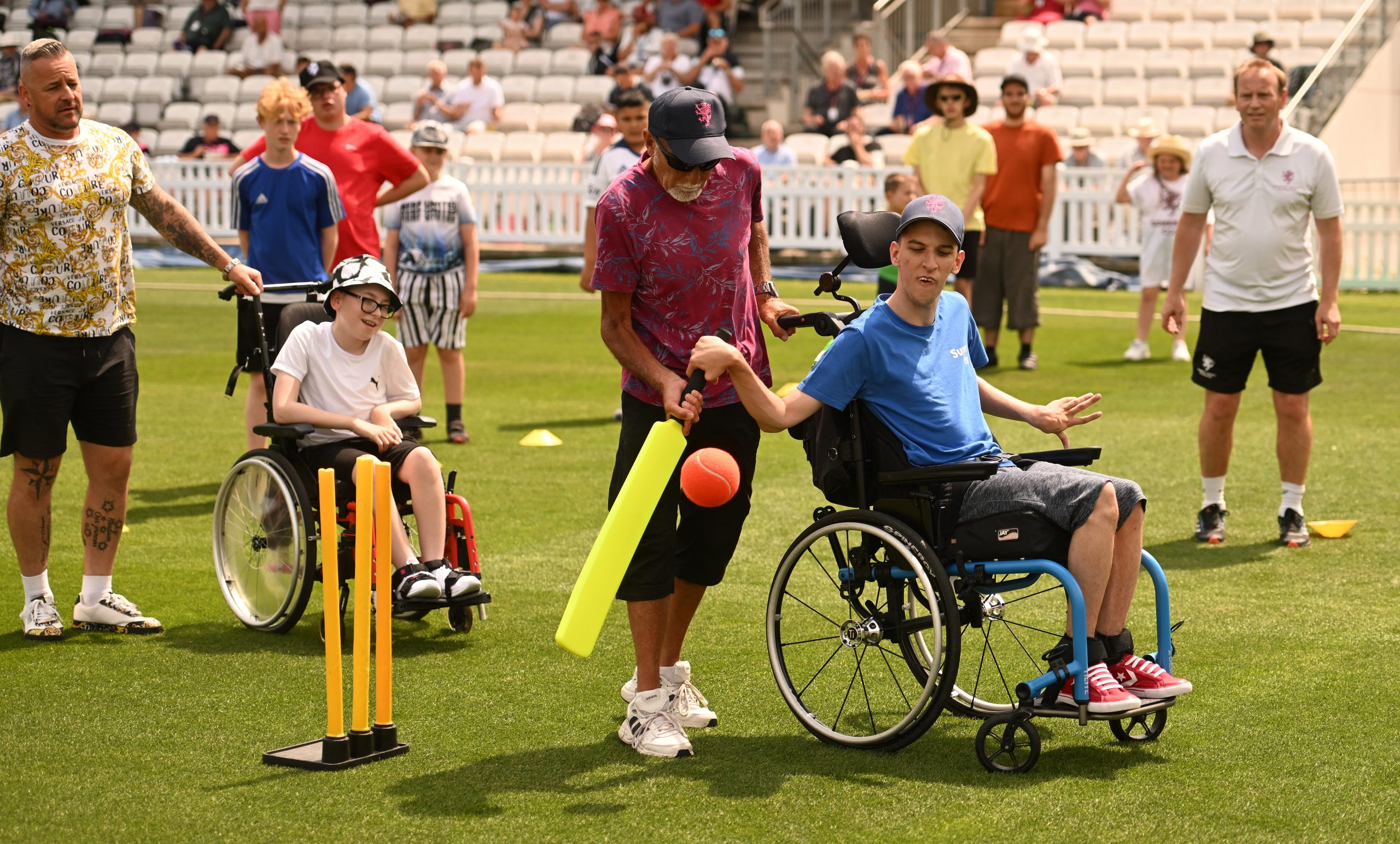 STREET CRICKET
Chance to Shine Street is a national project that aims to inspire young people aged between eight and 12 to access cricket, whilst promoting social cohesion and creating opportunities in diverse communities. Somerset Cricket Foundation delivers weekly Street Cricket sessions at local hubs in Yeovil, Bridgwater, Weston-super-Mare and Taunton. These sessions are free for young people in school years four to seven who traditionally face barriers to getting active and the initiative uses cricket as a tool to increase aspirations, mutual respect and enhance relationships with others.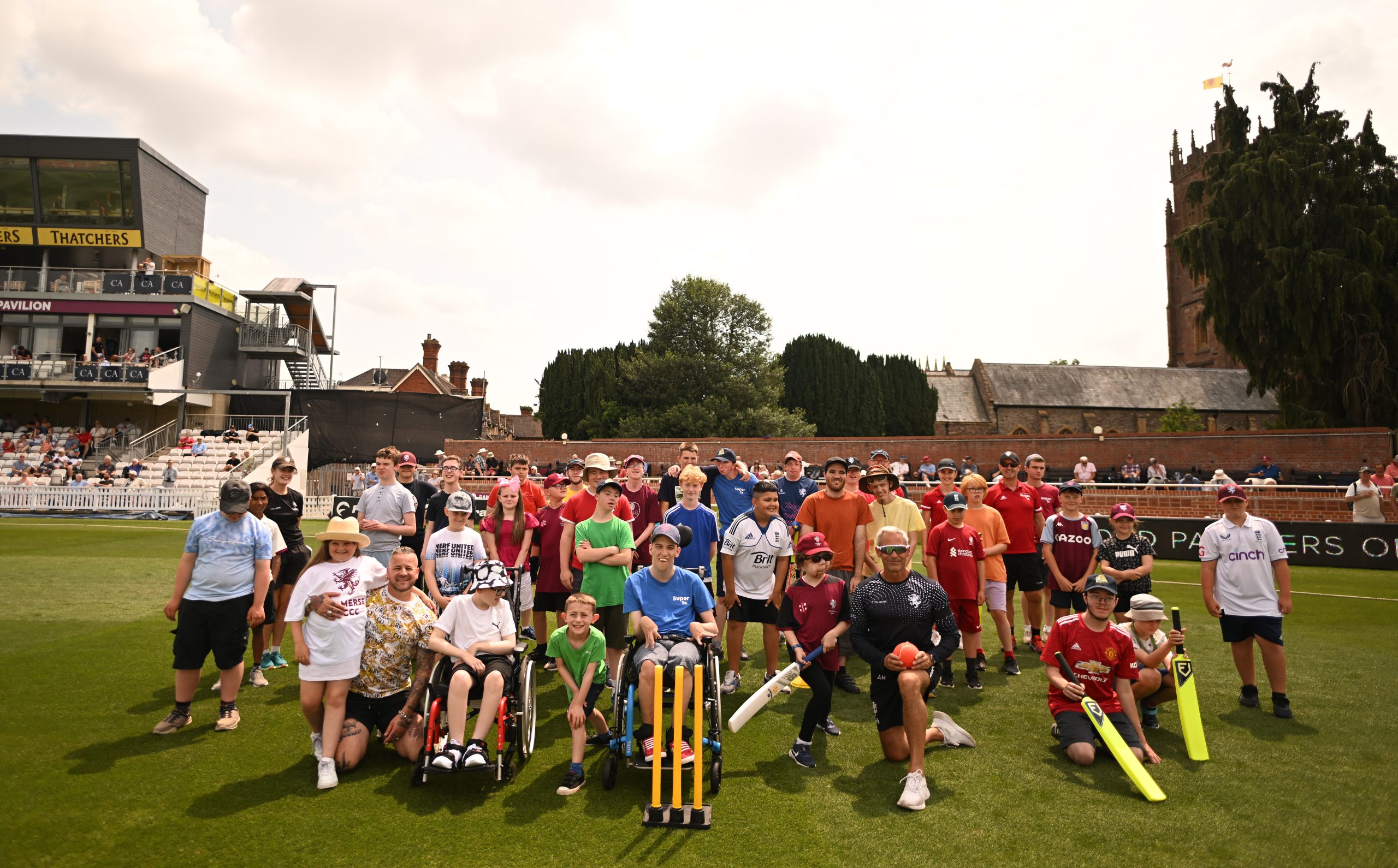 Day Two
SOMERSET DISABLED CC
Somerset Disabled Cricket Club compete in the ECB National Disability County Cricket Championships in the Super 9s South West Division along with four other counties. The club plays each other team home and away, with the team finishing top of the league progressing to the regional finals day. Somerset Disabled Cricket Club play their home games at Taunton Deane Cricket Club and Ilton Cricket Club with matches contested with an incrediball and played on Sunday afternoons. The club now have three teams: The Dragons, The Development Team and The Super 9 League Team.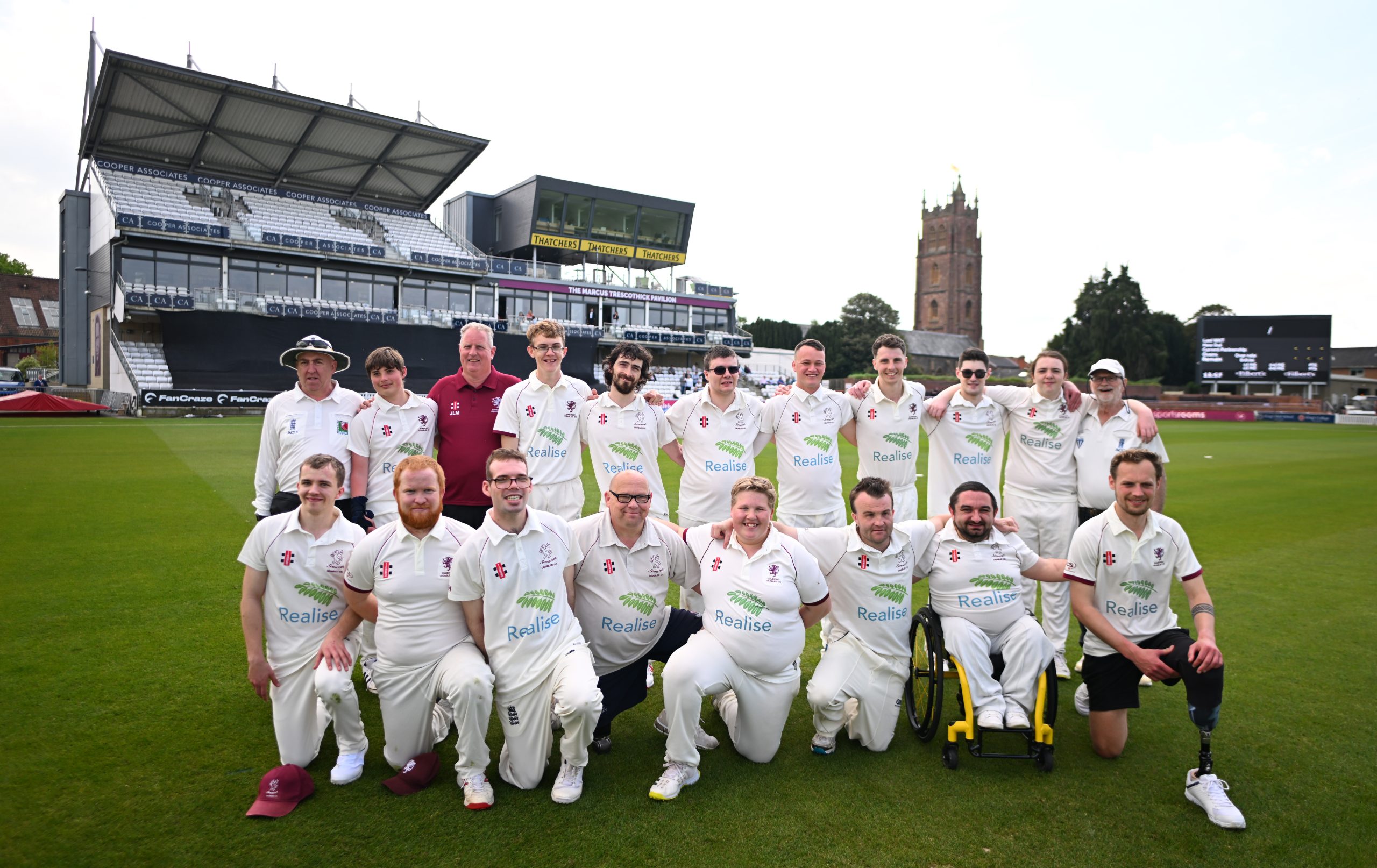 WALKING CRICKET
Walking Cricket is the sport you love, just played at a slower pace. It's perfect for people who are older, or less physically able, but who still want to enjoy the thrill of the game. It can be played in teams or in pairs. Everything is walking, including the 'runs' and fielding, and a match lasts about an hour. A soft ball is also used. Whether you're batting, bowling, or fielding, it's a great form of cardio exercise. It improves both agility and hand-eye coordination. There are now walking cricket centres in Clevedon, Highbridge, Minehead, Lansdown, Taunton, Weston-super-Mare, Wellington and Yeovil.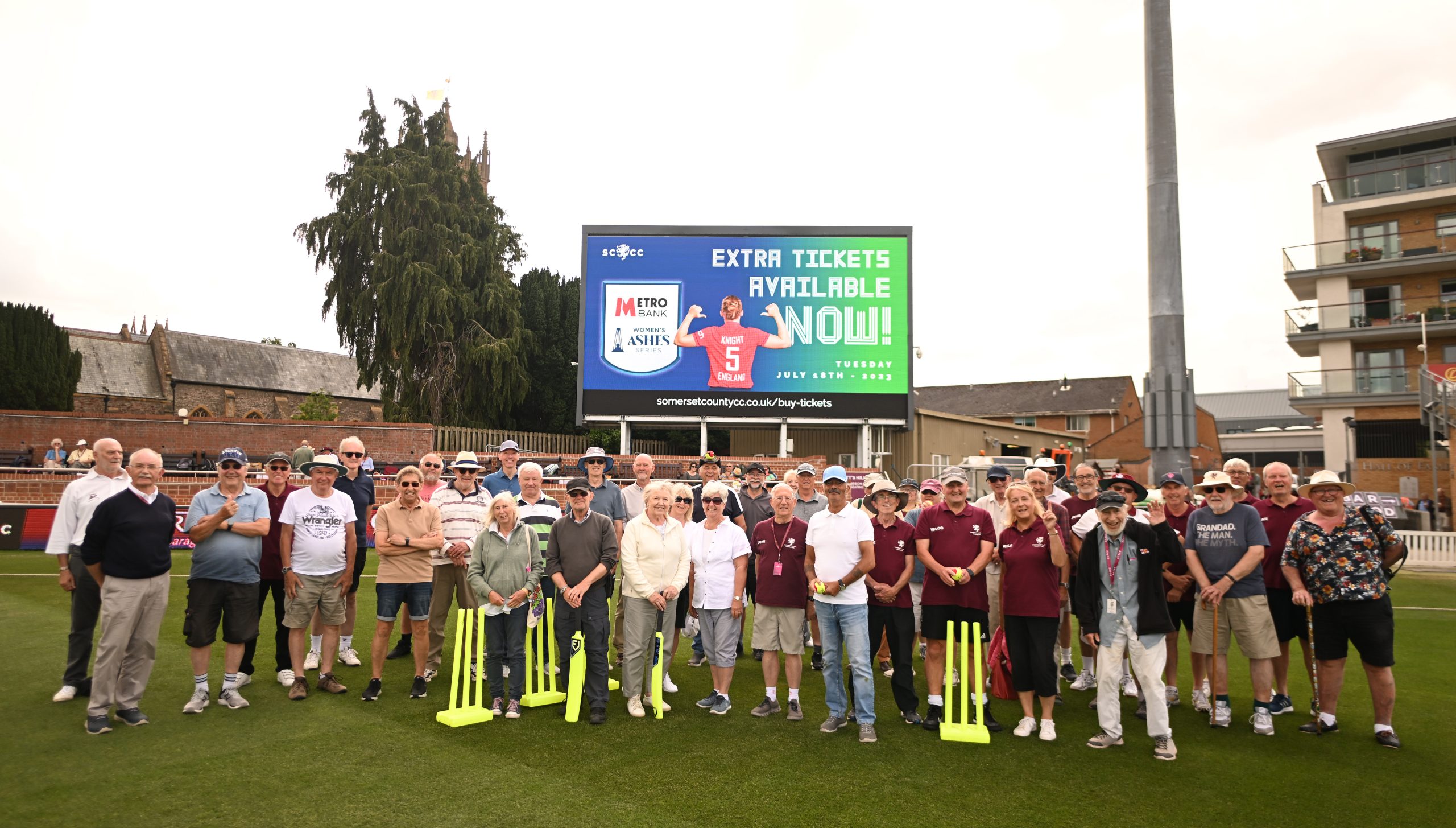 Day Three
SOMERSET VISUALLY IMPAIRED CC
Somerset Visually Impaired Cricket Club compete in the BCEW National League. The club plays each other county once and competes against eight counties. The club play their home games at Wombats CC in Bishops Lydeard. Matches are played with a larger ball that makes a sound, and the wickets are larger. Each player much be registered blind or partially sighted. Each player is then placed into one of four sight categories. The team is then made up of different sight categories, with no more than two players from the high partial category. The team currently has a number of England internationals representing both the men's and women's side.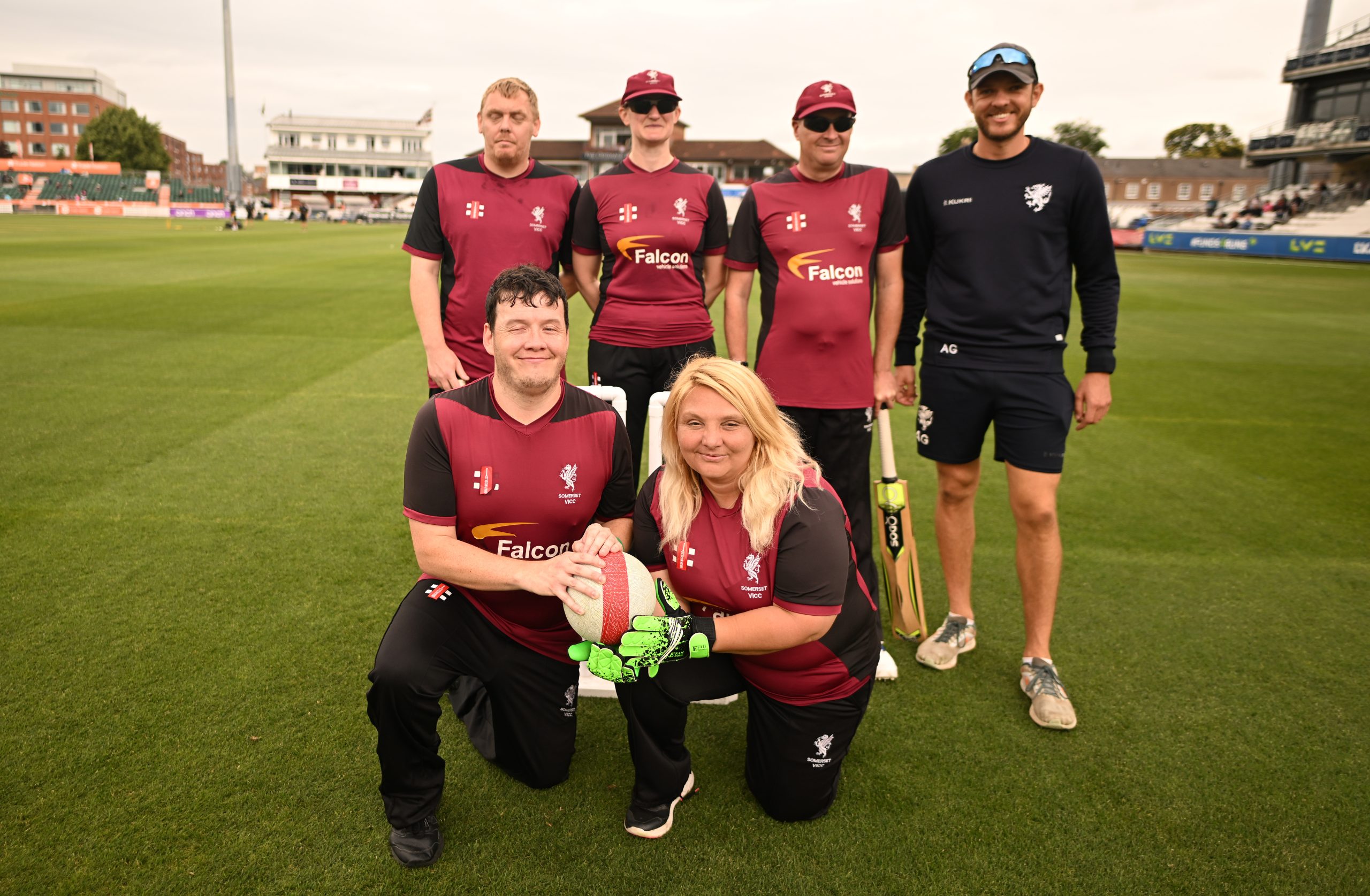 ADULT COMMUNITY DISABILITY PROJECT
Somerset Cricket Foundation are currently working within the County and offering adults with additional needs the opportunity to engage in their local community through cricket. They are currently working with and supporting day service providers and community organisations with the chance to engage with weekly cricket sessions as well as developing staff confidence to deliver simple cricket activities and table cricket within their organisation. The Foundation are working with local cricket clubs to provide adult disability sessions over the summer.  Sessions are taking place at: Chard Cricket Club, Purnell Cricket Club, Yeovil Cricket Club, Wells & Horrington Cricket Club, Wembdon Cricket Club, Huntspill and District Cricket Club and Bath Cricket Club.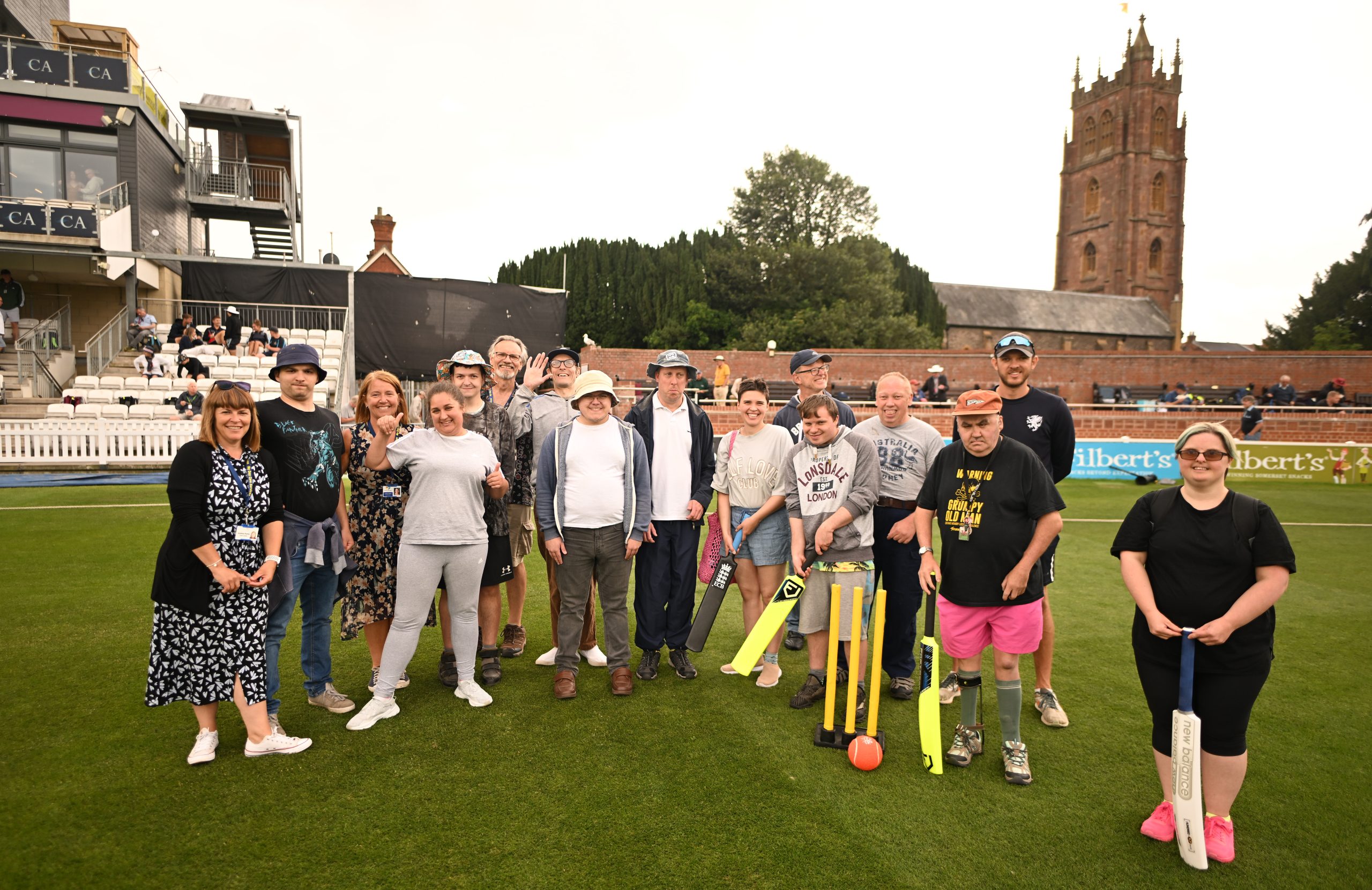 Following the Inclusion Match, Steve Gass, Community Programmes Manager for Somerset Cricket Foundation said: "We are really grateful to the County Club for letting us showcase some of the community projects we run across the County. Having the participants of these programmes play on the outfield helps us connect their community to the County Club and it really strengthens those bonds with the Somerset Cricket brand.
"This is also a great way for us to raise the profile of the work we do. We run so many great programmes and the more exposure we receive, the more people will benefit from our hard work."
For more information on any of this outstanding initiatives please contact Somerset Cricket Foundation.